Aced Poker (closed)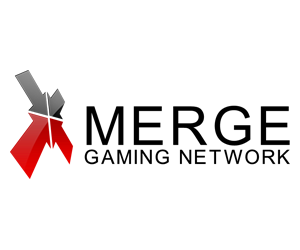 When you're seeking a great place to play online poker, it probably has a lot more to do with what the games are like than you even realize. You probably want to know that you're going to be able to get your hands on some of the most exciting tournaments out there, while still being able to enjoy all kinds of great perks. It's likely that you don't want to join a site that offers just the occasional tournament, but that has something for everyone, no matter what time of the day or night it is, too. Maybe you just want to play poker and become the best poker player that you can be. When you choose to play with Aced Poker, you're going to find that there are tournaments galore – from the little ones with smaller buy in amounts, to the big thrills, there is a poker tournament for everyone that you will be able to enjoy. And, there are tons of features and benefits that you will find when you're playing with this online poker room as well.
You might be thinking that Aced Poker is just one of the many on the Merge Poker Network, but once you check it out, you'll quickly find that, like all the poker rooms in the network, Aced has been chosen for many of its unique aspects. Take the easy to use and enjoy software for example: you'll only have to make one download when you join the network, but all the features of this poker room will be yours to enjoy. So benefits like the Deal it Twice and the Expose one Card option are going to be available for you to enjoy when you play with this site. You might also love the smilies option or the accolades that show other players what you've been up to lately. Other features include the time bank, which comes in handy for lots of players; or the late registration feature, that allows you to jump in on a game even after the first hand has been dealt.
Features aren't the only part of Aced Poker that you're going to love, though, because there is so much more to this site.
Benefits – Just for playing
Every online poker room likes to offer some kinds of benefits to their players, just for being loyal and Aced is no different in that regard, but you're sure to love the perks that come with choosing to play real cash games when you feel like it. Take the Bad Beats Jackpot, for instance. Just because you aren't winning doesn't mean you can't benefit from all that playing. Sure, you're getting to be a better player, but you can also enjoy a hand in this jackpot, that actually rewards you for not winning for a change. This is not only refreshing, but is a great way to boost your bank roll even when you've not had a great game or two.
You're also going to love the Caribbean Stud jackpot, which is progressive and is in addition to the bets you've already got going with your dealer. This is a great way to win even more money when you play your games and it automatically goes into effect. Just choose to play on a Caribbean Stud table and you might be on your way to winning even more than you had before.
Don't forget about the VIP rewards that Aced Poker has to offer. The program is simple to understand and easy to enjoy, so whether you're looking for some great cash back all the time, want to get in on some exclusive freerolls, or you want to have the chance to take home some great, exclusive stuff, you're going to love the VIP program. All you do is play real cash games and watch your points automatically go up. The more you play, the more you earn, and that means the more benefits you get to enjoy.
Promotions
Almost every online poker player wants to have the chance to enjoy some great promotions, and Aced Poker is never short on big promos and chances to win great money. From the daily Sit N' Go leaderboard, that gives you points for every SNG game you enjoy; to the Seats to Sunday Guaranteed, which has a jackpot of $125,000; there is something for every player to enjoy at this online poker room.
Want more? There is the $25,000 Chip King promotion, and the chance to opt in on Mondays to earn double reward points, too. No matter how big the competition, you're going to find that some great promotions add excitement and the chance to win big. And it seems like they are never ending, too.
Don't forget about the sign on bonus. With Aced Poker, you can enjoy 150% of your initial deposit, up to $750. That's the same bonus as you can enjoy when you sign up with Merge Poker. Just enter the code "PBC750" and watch how easy it is to enjoy playing with free cash for a change. Deposits of the bonus are done in increments of $5, depending on the points you earn, and the whole bonus system is easy to understand.
Tournaments
Now let's talk about tournaments. This is the sweet spot for many online poker players and it's likely that you're excited about this part of any online poker room as well. You're going to find that Aced Poker does not disappoint when it comes to tournaments, and all the thrills and excitement that you've been craving are right at your fingertips. Anytime, anywhere – you can play the thrilling tournament of your choice and the benefit of multiple windows allows you to play more than one game at a time and never miss a thing.
Shoot out tournaments are a great way to enjoy some serious poker playing and have the excitement of player elimination. Tables aren't balanced; because you play down to a set number until just one table is left. But this type of tournament is great for the player that wants to play in more than just a few rounds, and you're sure to enjoy. The more you advance, the more you win – and the more thrilling the game gets for you.
Check out the freeroll tournaments if you're looking for some excitement. Aced Poker offers $50 freerolls that start every couple hours, and can go as high as great big $50,000 freerolls. Play in the little ones to boost your skills and play with free money, and when you're ready, get in on the big games for some excitement and the chance to win big.
Nothing in life is a sure thing, but when you choose to play in the Guaranteed tournaments, you can at least be sure that the prize offered is going to be handed out at the end – no matter how many people sign up. So, if you're looking for some big money tournaments, then this might be your thing and you're sure to enjoy all the action.
Details, details
So now that you know that there are great tournaments and perks when you play with Aced Poker, you might be wondering about some of the more boring details. You know, the things like payment options and security that we all eventually get around to worrying about.
As with all of the online poker rooms on the Merged Poker Network, you're going to find that Aced Poker uses the more up to date, top notch technology to ensure that your information is totally safe. The last thing you want to do is have someone stealing your winnings and Aced makes sure that doesn't happen to any player – ever.
You're also going to find that there are many different payment options that can meet your needs. Of course, check and VISA are always accepted, but Aced has made sure that no matter what your payment method of choice, you can enjoy the benefit of easy payments and withdrawals when you play with them.
Listen, you can play online poker almost anywhere. You might enjoy some of the perks, you might enjoy some of the games, but you'll only be playing on one poker room and that can get dull. Why not check out the Merge Poker Network and enjoy playing on many different sites at one time?
You'll be able to play with Aced Poker from your Merge account, and there are many more sites as well. So, if you're tired of the same old online poker room, it might be time to expand your options and start playing more games, with more sites, and enjoying more benefits – all from one account. Plus, you can enjoy great big bonuses, winnings and VIP rewards from more than one online poker room, so no matter how you play, your chances to win and enjoy great benefits gets higher and that makes for a happier online poker player.
Isn't it time to change the way you play online poker?